2017 Year End Tax Event – Commercial Business Owners
Your Small Business May Qualify for a 2017 Tax Deduction of up to $510,000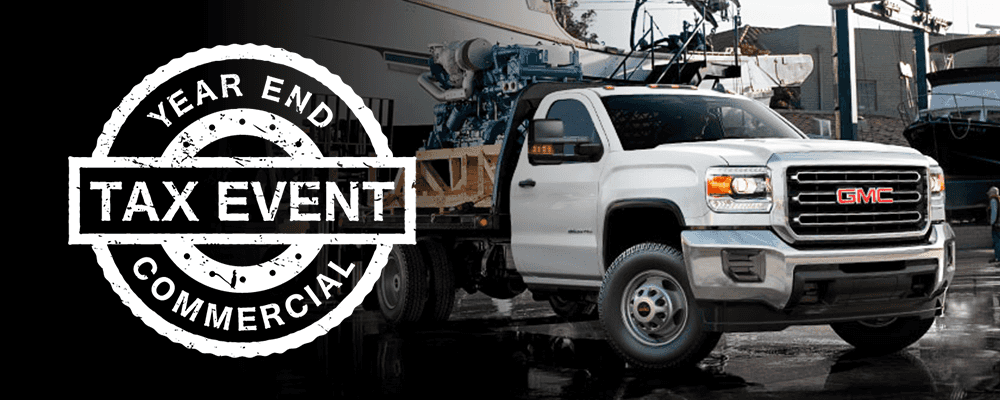 It's That Special Time of Year Again
Before we all know it, 2017 will end. Be sure to take advantage of Section 179 Deductions' tax incentives. Our Year End Tax Event is the perfect opportunity to expand your business and watch it flourish. What better way to do so than increasing the size of your existing fleet. As one of the largest GMC dealers in New England, you'll have a wide selection of commercial vehicles and uplifts.
As a small business owner, you are eligible to receive up to $510,000 in tax deductions on qualifying purchases. Before financing, be sure to review your vehicle depreciation deductions and tax benefits with a tax professional. Both new and used vehicles qualify. This offer is valid until 12/31/2017.
Eligible Vehicles
Canyon
Terrain
Terrain Denali
---
Sierra 1500 (Short Box)
Sierra 1500 Denali (Short Box)
Acadia
Acadia Denali
Yukon
Yukon Denali
Yukon XL
Yukon XL Denali
---
Sierra 1500 (Standard & Long Box)
Sierra 1500 Denali (Standard Box)
Sierra HD (Standard & Long Box)
Sierra Denali HD (Standard & Long Box)
Sierra HD Chassis Cab
Savana Passenger Van
Savana Cargo Van
Savana Cutaway
*Total deduction per vehicle
**Total deduction (aggregate, no per vehicle purchase price limit)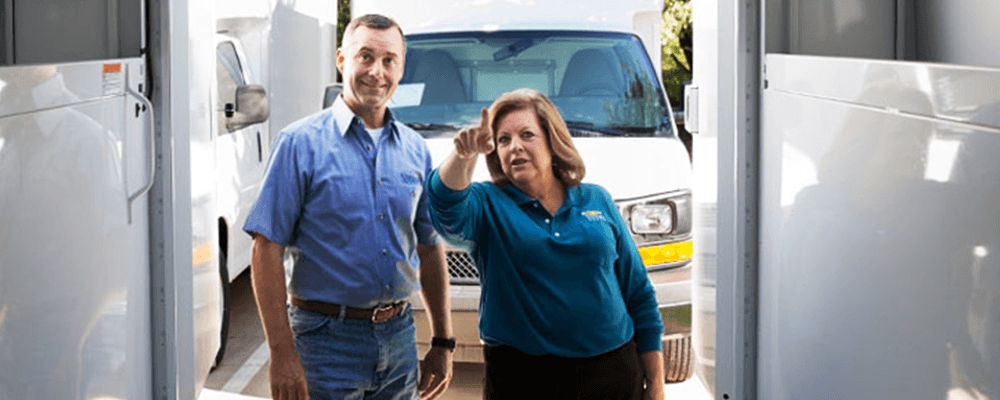 Does Your Business Qualify?
Section 179 Deductions at a Glance
Some believe Section 179 Deductions is a complicated. However, this is a common misconception. As you will read, this tax code is simple and easy to understand.
In short, this IRS tax code allows businesses to deduct qualifying equipment and/or software purchased or financed during a given tax year. In terms of commercial and fleet vehicles, small business owners can deduct the full purchase price from their gross income. The reasoning and motivation behind this is to encourage growth through investments. In recent years, people have found loopholes and abused Section 179 Deductions. This was later dubbed the "SUV Tax Loophole". Because of this, our government has placed limits and restrictions on qualifying vehicles. Be sure to check the list above to confirm the eligibility of your desired commercial vehicle.
Here Are Some Brief Guidelines under Section 179 Deductions
All businesses that purchase, finance and/or lease less than $2,000,000 in new or used equipment during the tax year 2017.
Including, but not limited to, tangible goods including "off-the-shelf" software and vehicle used for business
Purchased or financed equipment and software must be placed into service between January 1, 2017 and December 31, 2017
For a complete understand of Section 179 Deductions, please consult your tax professional.