All You Need to Know About The GMC Sierra Lineup
What to Expect Owning a Sierra
You will get a truck that is a jack of all trades. The all new GMC Sierra can be your work truck as well as your daily driver. Worrying that you have kids and they will need room too? No need to, the Sierra lineup has plenty of room in the rear for car seats and anything else you might need. If a truck isn't what you are looking for then checkout our other specials on our special page.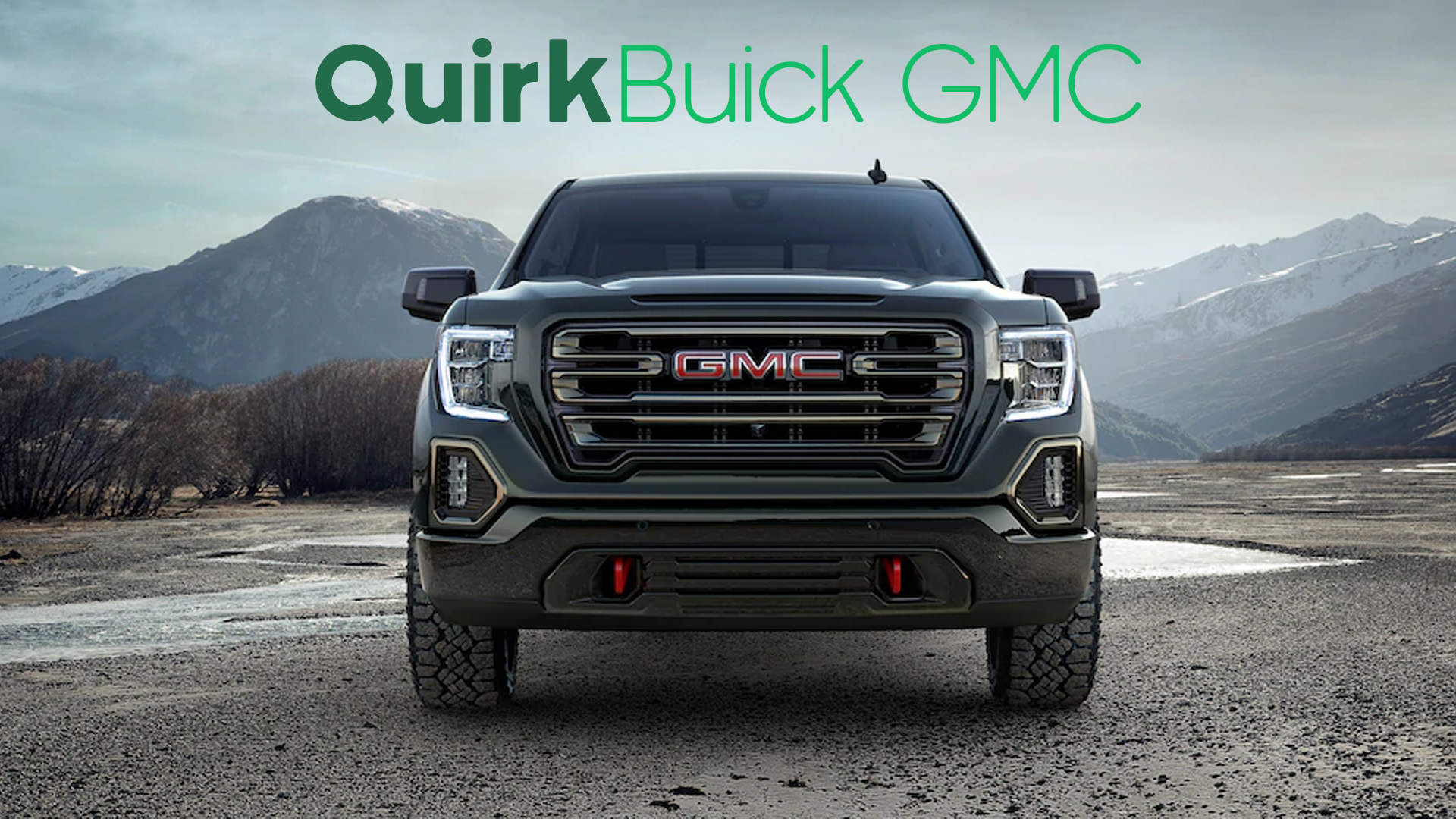 Towing Capacity
The GMC Sierra 1500 has one of the best towing capacities in its class. The Sierra 1500 can tow 6,500 lbs to 9,700! The difference depends on what trim level you get with what options. If that still isn't enough for you then don't worry. The GMC Sierra 2500HD can tow much more, the Vortec 6.0L V8 can tow up to 14,500 pounds! If that still isn't what you need, try the Duramax 6.6L Turbo-Diesel V8, with a max towing capacity of 15,400 pounds! The GMC truck lineup has a truck that fits your needs and wants!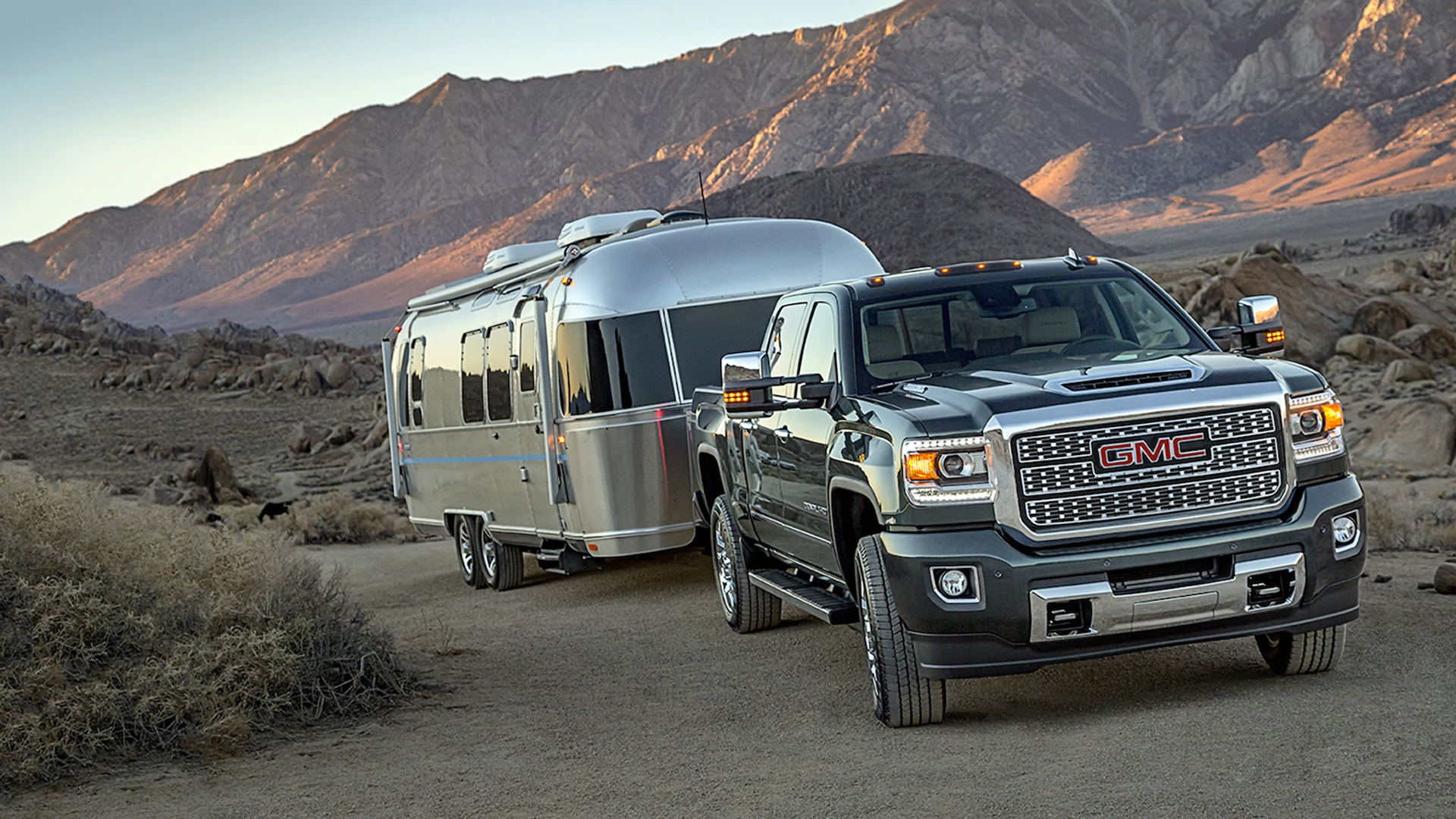 Customization
The customizations that you can do to your GMC Sierra are endless which puts you in the perfect truck for you! You can take your pick between multiple bed and cab configurations, as well as engine options. For the GMC 1500 and 2500 there are six different trim levels to choose from. Also, there are a number of optional stand-alone features and packages that can be equipped on various trim levels. Whether you need the truck to be a workhorse, a strong daily driver, or a truck for the whole family there is something that is just right for you!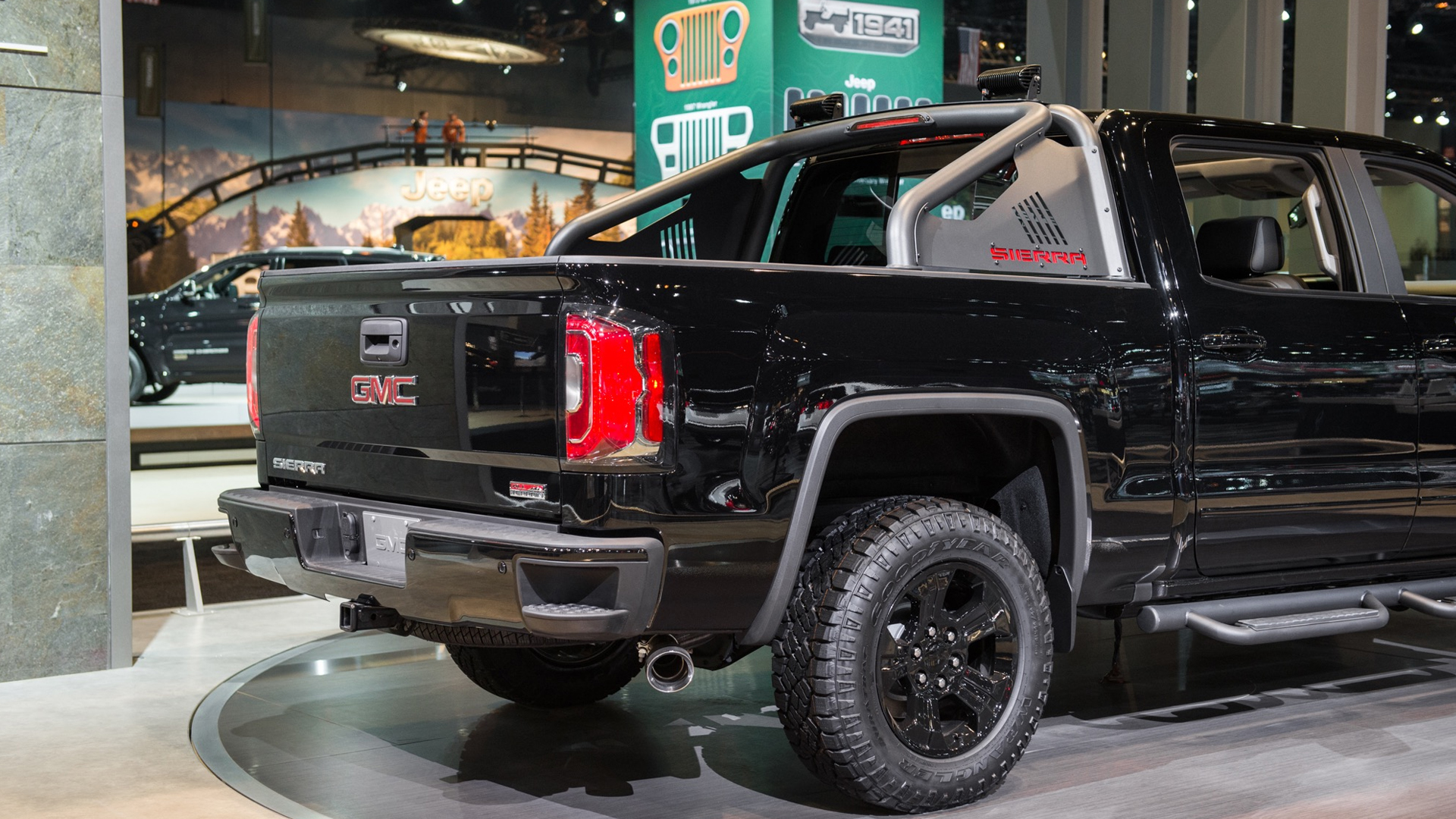 New Features
The main new feature for the GMC 1500 is the carbon-fiber bed option that replaces the traditional steel bed. The carbon -fiber bed weighs 25 percent less than the traditional steel bed, reducing weight by about 60 pounds, which helps increase the maximum payload capacity of the truck. Ordering the carbon-fiber bed also increases bed volume by one cubic foot. To go along with the carbon-fiber bed GMC has introduced an all new multi-point tailgate. The new tailgate has 6 different positions; primary, primary gate load stop, foldable inner gate, full width-step, inner gate load stop, and inner gate work space.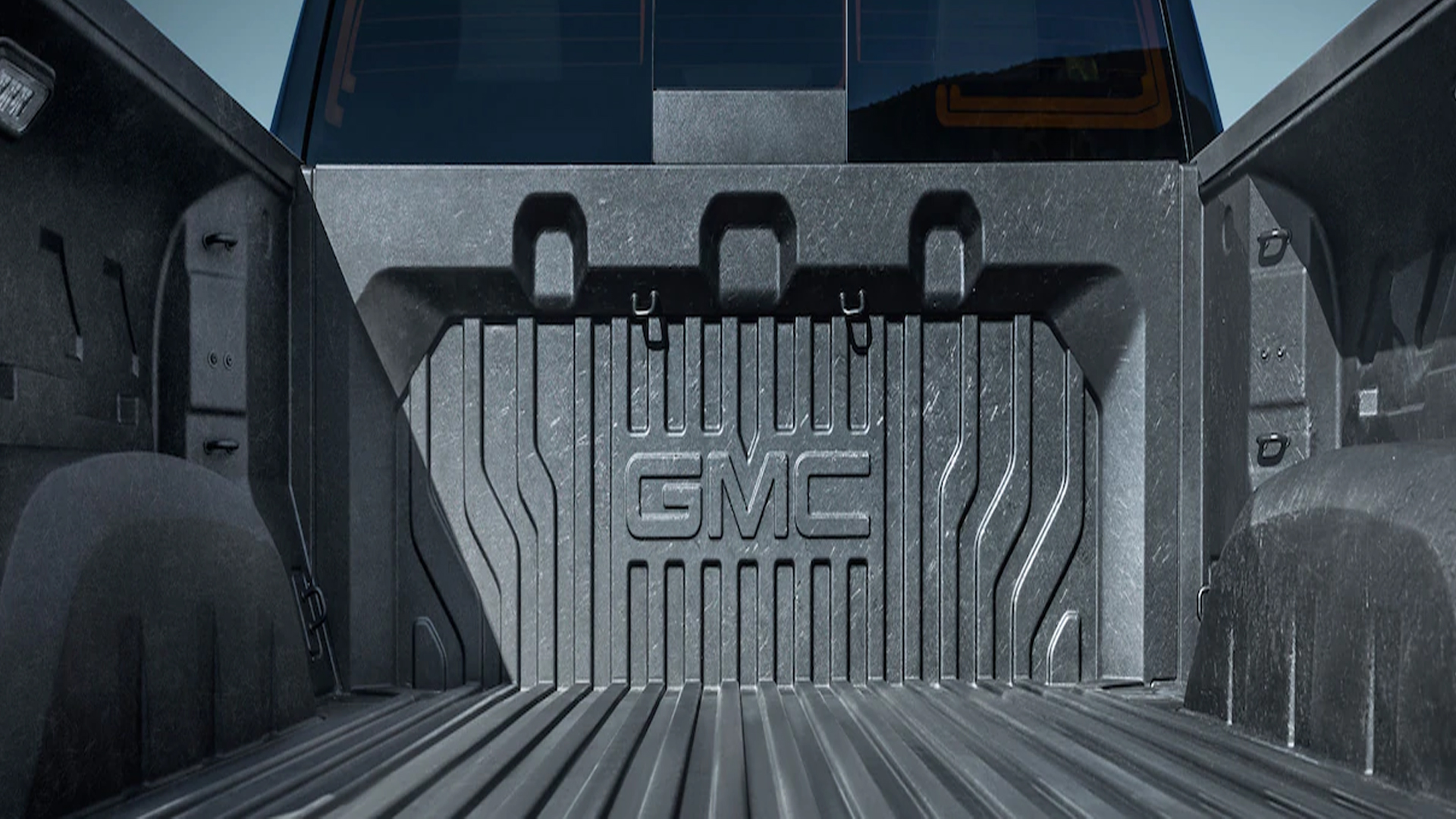 AT4 Package
If you are looking for a full-sized pickup that can go anywhere then the AT4 package is for you! The Sierra AT4's suspension rides 2" higher, providing added ground clearance to get you anywhere off-road. Sierra AT4 also includes off-road tuned Rancho monotube shock absorbers, a locking rear differential, as well as skid plates, and hill descent control, which leverages anti-lock braking technology to provide a quick and smooth descent to a stop, even in the toughest terrains.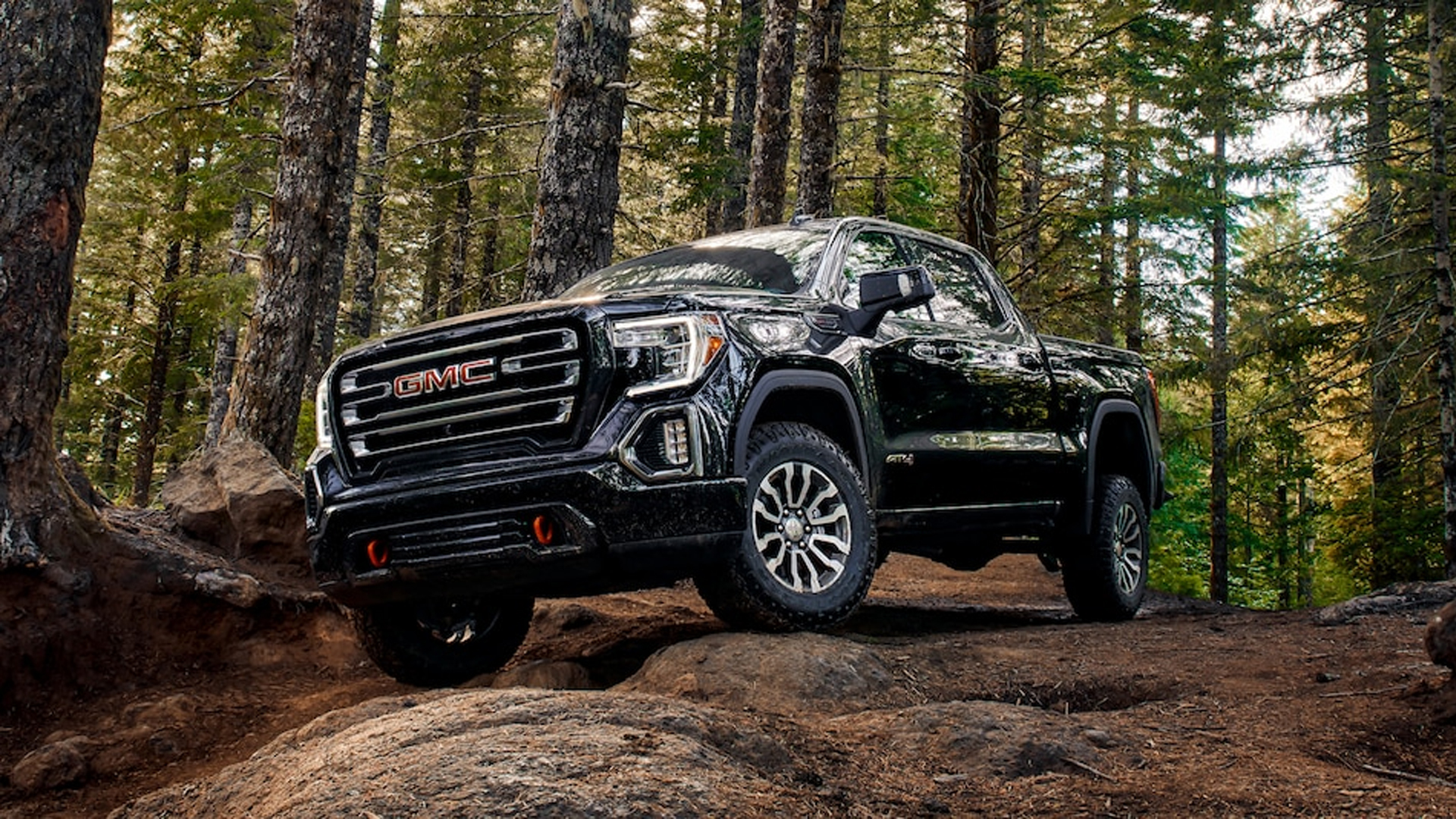 GMC is Not a Chevy
Both GMC and Chevy are part of the General Motors family so that means they are the same right? Wrong although both are owned by General Motors there are significant differences between the two. GMC trucks have larger and stronger braking systems, a beefier transmission and larger strength in the wheel axles and suspension versus their Chevy counterparts. However the main difference between GMC and Chevy are within the cosmetic trim levels. GMC truck's base level is about the same as a Chevy mid-level trim. A top-level GMC typically has more luxury amenities than the top-trim Chevy truck. The Denali line, which is exclusive to GMC shows how much of a luxury vehicle the GMC trucks can be. The Denali gives you a luxurious feeling with its best in class head and leg room, its premium rear seat comfort, ingenious storage, game changing-technology, and quiet driving experience.